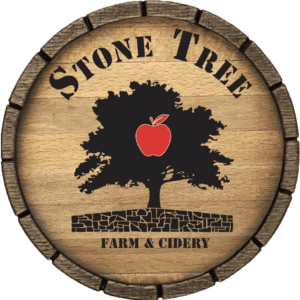 Do you need reservations for tastings and what days are they available?
No, reservations are not needed for a wine tasting. They are available, any days we are open

Is your establishment dog friendly?
Yes, we are pet friendly as long as they remain on a leash throughout the property
Can I bring my own food?
Yes, you always allowed to bring your own food to enjoy with friends and family
Is your establishment kid friendly?
Yes, we are always family friendly. We have oversized lawn games for them to play while at Stone Tree
Do you offer beer? Can I bring my own?
No, we only offer wine and cider and you can not bring your own. This is due to our liquor license
How many bottles are in a case of wine and can I mix and match?
12 bottles are in a case of wine and you allowed to mix and match any wines we have in stock. Make sure you ask about a case discount!
Do you sell gift cards?
Yes, we sell both physical and E-gift card format
Do you ship?
We are not shipping our wine at this time but be sure to check back for updates!
Do you offer non alcoholic food?
Yes, we always have water and soda. Occasionally we have non alcoholic slushies and farm fresh cider
Do you sell in stores?
We are self-distributed, our wine can be found in select local locations. Ciders and the Maine Scenic Series wine are only at the Stone Tree Farm tasting room.
Do you sell Christmas Trees?
No, we do not offer Christmas trees at this time.
Couldn't find the answer you were looking for? Please ask below.